Seed Phrase Cold Wallet
Leading the Globe as the Most Innovative Crypto Cold Storage Company
Trusted By The Elite
Fortune Protection
Never will you see me wielding a hammer and punch set, flaunting my wealth for all to hear. In the realm of wealth, discretion is paramount, and the scribe's skilled hand quietly safeguards crypto riches on steel plates.

Best Crypto Wallet Solution in 2023!
Trusted By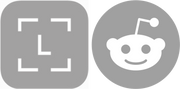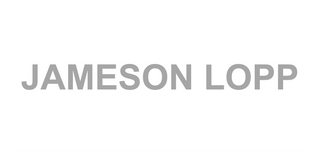 Starting at $27
Crypto Seed Wallets
Black Seed Ink's cold storage seed phrase wallet provides a highly durable and resistant way to protect the private keys (seed phrases) of your crypto holdings against fire, corrosion and brute impact damage. Our steel seed wallets are essential for securing the long-term storage of cryptocurrencies and greatly reduce the risks associated with digital storage methods.
What is Cold Storage?
Cold storage refers to keeping your cryptocurrency private keys and access codes entirely offline. By doing so, you eliminate the risk of online attacks and unauthorized access. Cold storage options include hardware wallets, paper wallets, and physical devices that store your crypto assets securely, away from the internet's reach.

Black Seed Ink is the only company in the world that takes cold storage five levels deep. By providing cold storage for not only your seed phrase, but in addition, your exchange data, master password, passphrase and hardware devices, we are proud to protect your investments from every angle.
Why You Need Cold Storage
Unparalleled Security: Cold storage offers an impenetrable barrier against online threats, such as phishing, malware, and hacking.

Peace of Mind: Protect your investments with peace of mind, knowing your assets are safe from virtual threats.

Long-Term Storage: Ideal for long-term investors, cold storage ensures the safety and integrity of your assets over time.

Protection from Exchange Risks: Keep your assets insulated from exchange vulnerabilities and downtime.

Investing in cryptocurrencies is exciting, but safeguarding your assets is critical. Choose crypto cold storage for the ultimate peace of mind and security. Your digital wealth deserves nothing less.
Starting at $27
Crypto Exchange Wallets
It is crucial to keep your crypto exchange login information and seed phrase secure and detached from the internet to protect your cryptocurrency assets from theft and unauthorized access. Black Seed Ink is the only company in the world that manufactures a (patent pending) cold storage wallet for safeguarding your investment and minimizing financial harm.
Starting at $27
Master Password Steel Wallet
It is important to protect your master password when using a password manager, as it is the key to accessing all of your other passwords. Black Seed Ink's cold storage password wallet is the only solution that can safeguard your master password from malicious actors. Keep it cold and detached from the internet for maximum security.
Starting at $44
Passphrase Crypto Wallet
A passphrase is a string of words used to access a cryptocurrency wallet. It adds an extra layer of security, making it more difficult for unauthorized users to access your digital assets, even if they gain access to your seed phrase. Black Seed Ink is the top company producing passphrase steel plates to protect against a malicious actor seeking access to your passphrase.
The AleX, The BoX, The IndeX
The X Series
"I teach about cold storage security. The X Series is the only ecosystem that covers all subject matter."
The AleX - $119
Hardware Wallet Titanium Storage
Like any hardware technology, crypto seed wallets are susceptible to damage. The difference is this particular piece of hardware can literally hold the key to billions of dollars worth of crypto and NFT assets. Black Seed Ink has designed the first titanium Crypto Cold Storage Container to protect your crypto seed wallet. It's lightweight, sweat proof, fireproof and waterproof - take your crypto anywhere! Fits Ledger Nano X, S, S+.
The BoX - From $539
Crypto Portfolio Storage System
Trackable - Fire Resistant - TSA Lock - Color Coding System
"If the day ever comes where I am not there to explain, The X Series helps me organize my family's crypto investments in a way that is easy for them to understand."

- Anonymous Portugal Customer
The IndeX - $39
Water Resistant Crypto Transaction Record Keeper
Black Seed Ink has designed a cold storage crypto record notebook using stone paper which is a paper-like substrate literally made from ground stones. It is both water and tear resistant making it a perfect record keeper of handwritten crypto exchange data, seed phrases, and transactions.
Frequently Asked Questions
Domestic shipping can take up to 5 business days.

Foreign shipping could take up to 15 business days.

Due to global supply chain challenges and labor shortages, shipping times could be up to 20 days longer depending on the country.

Absolutely.

Other than the return name and address, our label-free packaging provides no mention of crypto.

For international buyers, customs description or very general wording (i.e. steel plates for etching, titanium capsule, storage case, notebook)

Yes!

Grade A Fire

Grade A Corrosion


Grase A Crush

Source - Jameson Lopp

Who is Lopp?

Jameson Lopp is an American cypherpunk, software engineer, columnist, and Bitcoin advocate. Lopp is co-founder and CTO of bitcoin security provider Casa. Prior to joining Casa, Lopp served as software engineer at BitGo. As a service and self-imposed duty to the global crypto community, Lopp has tested dozens of seed wallets using fire, acid, and a hydrolic press.
For all US states and most countries we offer USPS (United States Postal Service), UPS and DHL.

For international customers, please know that while USPS is cheaper, it is very limited in the ability to track a lost package.

First, write your data on the steel plates using a pencil (mechanical .5mm mirrors scribe tip).

Second, etch over the penciled letters at least twice to ensure a deep etch.

Third, press hard and take your time. If you have 3 - 6 wallets, take a break! Fatigue causes mistakes.

Yes

Contact info@blackseedink.com to discuss wholesale pricing.
Build Your Steel Plate Stack
Customize Cold Storage Combos Including Steel Plate Seed Phrase Wallet,

Crypto Exchange Wallet, and Master Passphrase Wallet

for Unmatched Crypto Security. Six plates maximum.
We Accept Hundreds of CryptocurrenciesPayments Confirmed InstantlyEthereum or Polygon Networks
(wholesale bundles excluded)
Black Seed Ink Worldwide Deliveries
Now in 63 Countries and Counting!
Discrete No-Label Packaging
International Shipping
If you are shipping outside of the USA, upon receipt of delivery, you may incur custom fees and tariffs by your government.
To support the global crypto community, we purposely keep our prices reasonable to minimize the impact of these additional fees,
which are separate from shipping fees and vary according to each country.

Black Seed Ink Steel Plates = HS Tariff Code # 8442.50
The AleX = HS Tariff Code #8108.9
The BoX = HS Tariff Code #4202.9
The IndeX = HS Tariff Code #4820.10.3

Use the SimplyDuty.com calculator to determine the fees for your country.
Customer Reviews
We let our reviews speak for themselves.
5.0 star average

Thousands of satisfied customers around the world!
The AleX
High quality piece that definitively gives you more peace of mind! Fit and finish are excellent and the titanium has a nice weight to it.
5 Seed Wallets
Been a Black Seed Ink fan for a good while now, nothing comes close to the ease of simply etching your seed words onto plates rather than using hammers, washers, or whatever else.
The AleX
I cannot put this thing down! The craftsmanship is exceptional. I've scoured the internet looking for a capsule and this is the best I could find.
Two-Seed Wallets
Excellent. Very impressed by this product. I've referred my friends and family to this. Quick shipping.
Two-Seed Wallet
The quality is brilliant. Crisp and clean finish and wonderful customer service I ordered it early December and shipped it from US to South Africa.
Three-Seed Wallets
Many thanks for this excellent product. It was sent all the way from the west coast of US to Norway in a few days. It looks beautiful and it's a shame I have to hide it from everybody. Highly reccomended :)
Quality is top notch. The box was icing on the cake. I didn't realize how much utility would be provided with the box. It's a well thought out product.
NOW LIVE!
Black Seed Ink's LoFi DeFi YouTube channel offers a space for crypto investors to relax and chill while they make killer investments on the blockchain.